Sharing is caring
What if…someone were to put up a blank wall and ask people to "share some humankindness"? What would happen?
At our San Martín Campus, we learn the answer to that question every day.
We're sharing some of these wonderful, memorable sentiments here. We also invite you to visit us to read them in person or to pick up a marker and share a thought of your own.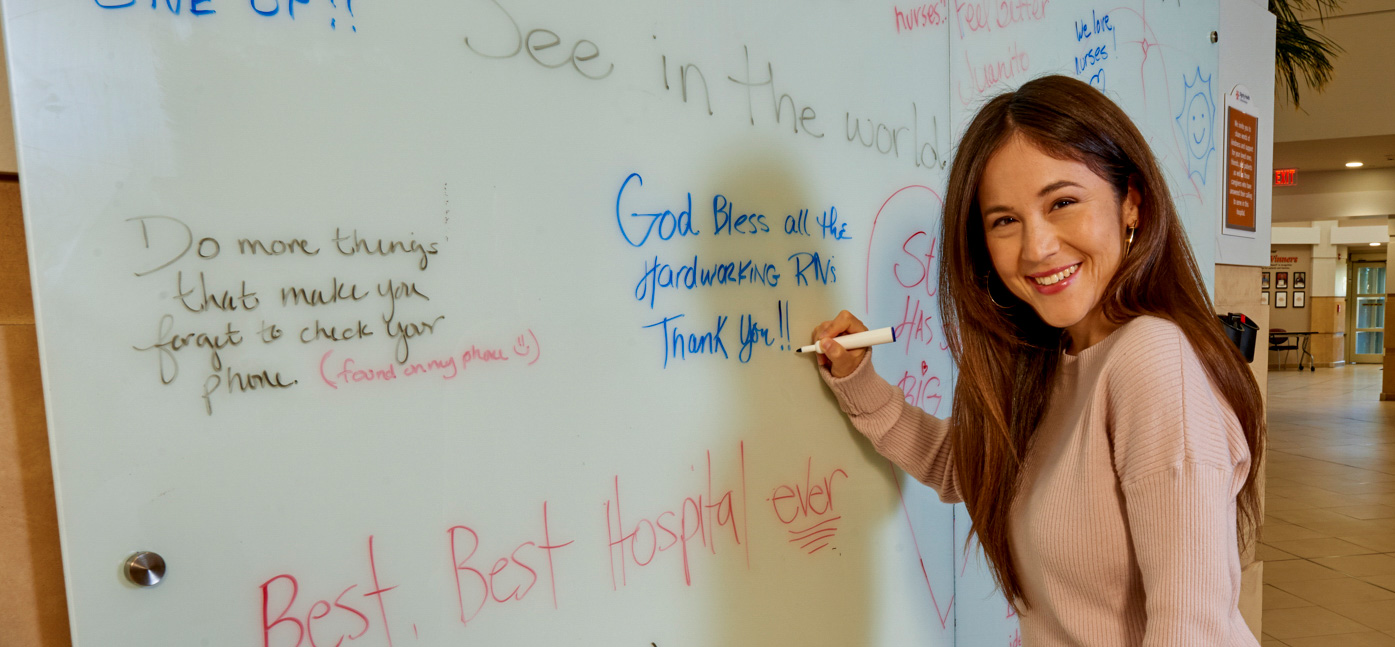 God will make a way when it looks like there's no way.
Please help my husband survive all the pain and suffering he's experiencing right now. Please let him heal and let him go home with me, strong and well. Thank you.
You have been assigned this mountain to show others it can be moved!
Dear God, Please help my husband get well. Thank you!
What happens when people open their hearts? They get better.
Oh baby Atlas, you're going to be an amazing person.
Isabella. 7 pounds of happiness.
A great hospital. Thank you for all your kindness and care. God bless!
Pray for my Papo and Momma. Amen.
Thanks to all the staff who make my dad comfortable while he stays here!
Praying that all my patients are covered by healing light.
Dad, we will miss you forever. You are in our hearts.