Empowering mothers, protecting babies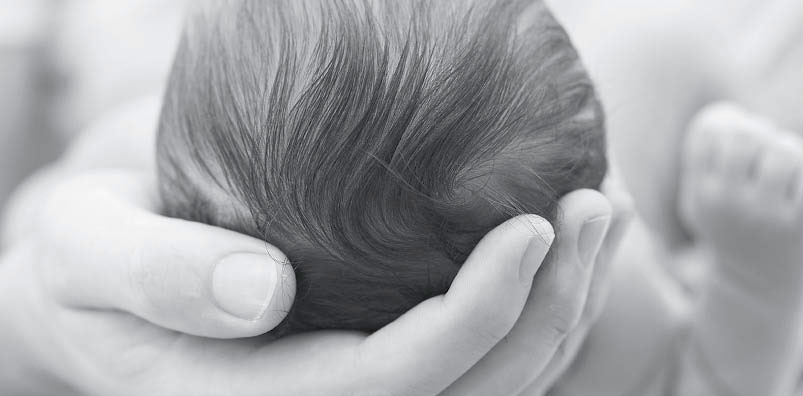 Coming together to change lives in harm's way from opioid addiction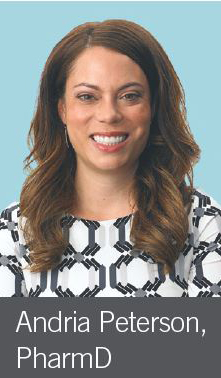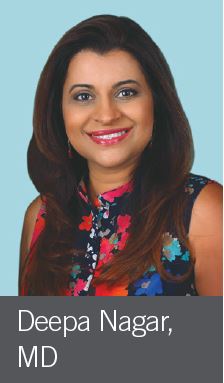 Our babies are precious blessings. Sadly, many newborns in the U.S. are born addicted to opioids. It's a serious concern in southern Nevada, and St. Rose Dominican is dedicated to caring for these infants—and to helping pregnant women who are battling addiction.
That's where a unique St. Rose program comes in. It's called EMPOWERED, and it's on a mission: Ensure a kinder and healthier future for moms and babies in our community.
Seeing a need for help and humankindness
In southern Nevada, an increasing number of women of childbearing age are struggling with addiction to opioids and other drugs, says Andria Peterson, PharmD, clinical pharmacy specialist in pediatrics/neonatology at St. Rose Dominican. When they give birth, their babies are born dependent on the substances their mothers used.
These newborns experience withdrawal—what's known as neonatal abstinence syndrome, or NAS. Symptoms include tremors, seizures, problems sleeping, irritability, and weight loss. Most babies are treated in a neonatal intensive care unit (NICU) for days or even weeks before they can go home.
"In the past four to five years, we've seen a big influx of babies in our NICUs who are being treated for withdrawal," says Dr. Peterson, who works with Deepa Nagar, MD, a neonatologist affiliated with Mednax at St. Rose Dominican's Siena Campus.
"Substance abuse does not discriminate. It affects women across all racial, ethnic, and socioeconomic groups."
—Andria Peterson, PharmD, clinical pharmacy specialist in pediatrics/neonatology at St. Rose Dominican
The doctors conducted a study of St. Rose NICU babies who were experiencing withdrawal and found very concerning results.
"When we compared Nevada's overall numbers to the rest of the U.S., we found the number of babies being treated (for opioid withdrawal) was nearly double the national average," Dr. Nagar says. "Looking even closer—at babies in the two St. Rose NICUs—we found that 77 percent of these babies' mothers were using more than one substance during their pregnancy, and 34 percent of the babies went home to someone other than their mothers, placing a terrible burden on our foster care system."
Realizing the depth of the problem, Drs. Nagar and Peterson took action. They talked with senators, state representatives, and other key members of the community, including Stephanie Woodard, PsyD, Director of Behavioral Health for the state of Nevada. Dr. Woodard was instrumental in helping obtain a grant for EMPOWERED.
Offering moms-to-be hope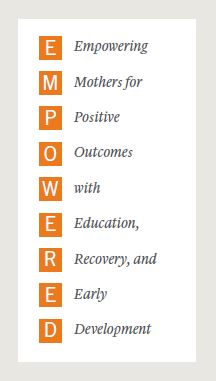 With community support, EMPOWERED was launched this summer at St. Rose Dominican. It helps pregnant mothers who are battling addiction get access to care in a safe, supportive environment.
EMPOWERED provides support and resources—for both mother and baby—during prenatal, postpartum, and early childhood development.
"Pregnancy is a time of great potential for positive change," Dr. Nagar says. "During pregnancy, a woman can often envision a different future for herself and her child. When women are motivated to change, they may be more successful at discontinuing substance use. We are hoping to not only change the life of the baby, but also his or her mother's life, by helping ensure healthy lives—free from addiction."
EMPOWERED works with women to make sure they get the mental health support and medical treatment they need. Expectant and new mothers are also supported in a number of ways through St. Rose's Community Outreach Centers, including:
Education on neonatal abstinence syndrome
Group peer support
Lactation support
Parenting classes
WIC services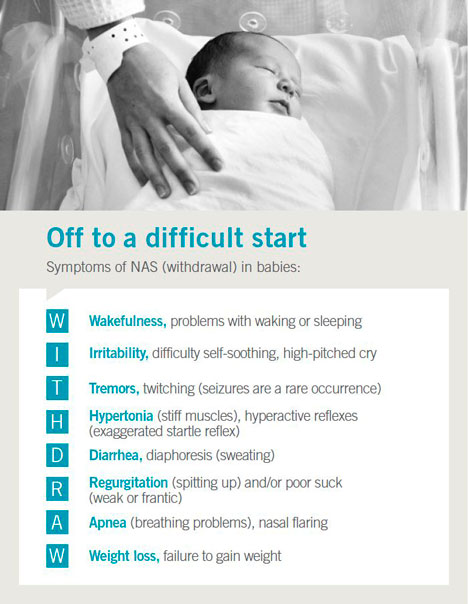 "Educating mothers is a huge component of EMPOWERED," says Holly Lyman, MPH, CLC, Director of Community Health for Dignity Health–St. Rose Dominican. "Our NAS classes help moms become experts on their own babies … showing them symptoms to look for so they know if medical treatment is needed."
Connecting in the community
The EMPOWERED team continues to raise awareness of the program locally and of the resources available to help. When obstetricians and other providers know, they can guide pregnant women who test positive for drugs toward the help they and their babies may need.
"The entire community has been very receptive and supportive in helping fight this epidemic," Dr. Peterson says. "We've received support from government offices, police, support agencies, and more. It's been a positive experience all the way around."
Funding for EMPOWERED was provided through the Division by Grant Number 5H79TI080265-02 from the Substance Abuse and Mental Health Services Administration (SAMHSA).
What is NAS?
Almost every substance in a pregnant woman's blood can pass to her baby. Neonatal abstinence syndrome, or NAS, refers to the symptoms that babies may have when withdrawing from opiates, stimulants, sedatives, alcohol, and some antidepressants. Even if a medicine is used as prescribed, it may cause a baby to experience NAS. Heroin, morphine, codeine, oxycodone (OxyContin or Percocet), hydrocodone (Vicodin), meperidine (Demerol), and fentanyl are just some of the opioids that may cause NAS.
Help is a phone call away. The EMPOWERED help line: 702.616.4912. Anyone can call!