It's good to be Gavin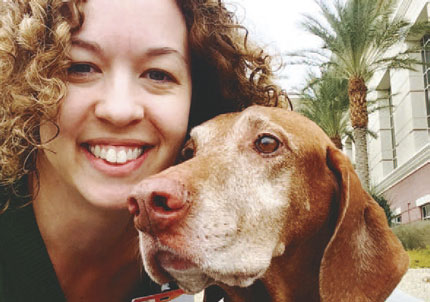 We interviewed this handsome boy for Reach magazine, where we promised more pics of this popular therapy pup.
"Check out my wiggly bahookie! I am happy to be off to see my friends at St. Rose."
With his lovely human, Brenda DiVincenzo, Gavin enjoys sharing his time and compassion with St. Rose Dominican patients. In his free time, he's happy hanging out with his brother, Copper.